Virtual schools: Why do parents choose them and do they help kids learn?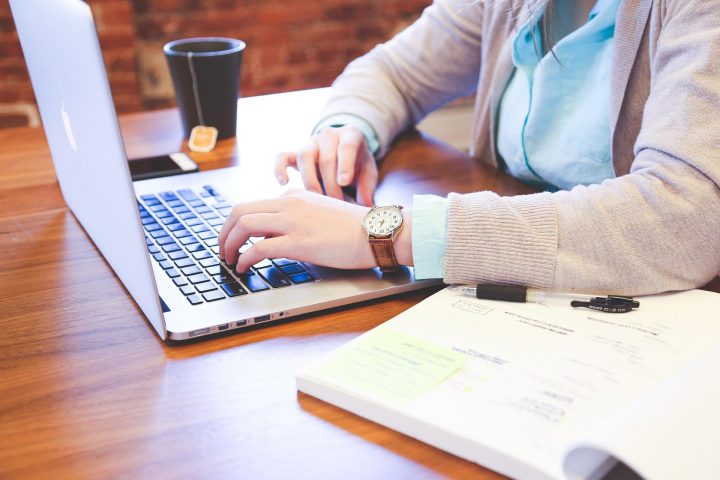 By Denise-Marie Ordway
March 27, 2017
Over the past 20 years, virtual public schools have become a popular alternative to traditional bricks-and-mortar schools. School choice advocates promote them as a way for children to complete their coursework online and at their own pace in almost any location, a significant benefit for families in rural areas as well as students who need or want more flexible academic schedules.
Today, dozens of virtual schools operate in the United States, many of which are run by private companies through contracts with local governments. K12 Inc. and Connections Academy are among the nation's largest providers of virtual schools, which also are referred to as cyber schools.
News organizations have published a multitude of reports on the benefits and drawbacks of virtual education for students in kindergarten through twelfth grade. While it may be less expensive to educate children in a virtual environment than a physical school, critics question whether the quality of the experience is comparable. For example, are online courses in subjects that require hands-on learning – for example, the performing arts and chemistry — as good as those offered on the campuses of traditional high schools?
Journalists have raised questions about student performance and whether states are giving virtual schools adequate oversight. A 2016 investigative series published by The Mercury News found, among other things, that most California students attending high school through K12 Inc.'s virtual program do not earn a diploma. In addition, children "who spend as little as one minute during a school day logged in to K12's school software may be counted as present in records used to calculate the amount of funding the schools get from the state."
The National Education Policy Center (NEPC) at the University of Colorado Boulder studies virtual schools. In its fourth annual report, "Virtual Schools Report 2016: Directory and Performance Review," NEPC suggests that virtual enrollment continues to grow even though virtual students often do not perform as well as students who go to traditional public schools. On average, about 41 percent of virtual high school students graduate within four years, according to the NEPC report. The national average graduation rate for public school students was 82 percent in 2013-14.
There is limited peer-reviewed research on virtual schools. Much of the research published in academic journals in recent years is quite narrow in focus. Still, it's important for journalists covering the trend to be familiar with the knowledge that does exist in this field. Below, Journalist's Resource has gathered several academic studies that speak to issues such as the characteristics of virtual students and the reasons families choose virtual over traditional schooling. We also provide other helpful resources.
———————
"Student Enrollment Patterns and Achievement in Ohio's Online Charter Schools"
Ahn, June; McEachin, Andrew. Educational Researcher, 2017. DOI: 10.3102/0013189X17692999.
Summary: This study, from researchers at New York University and the RAND Corporation, examines the characteristics and performance of students who attend virtual charter schools in Ohio. The study suggests that in urban and suburban school districts, white students are more likely to enroll in virtual schools than minority students. It finds that virtual students may not be learning at the same rate as students in traditional public schools and charter schools. Also, even though "higher achieving students do better in e-schools than their lower achieving e-school peers, in most cases, they do not perform as well as they would have in traditional public schools."
"Teacher Perceptions of Parent Engagement at a Cyber High School"
Borup, Jered. Journal of Research on Technology in Education, 2016. DOI: 10.1080/15391523.2016.1146560.
Summary: This case study focuses on a cyber charter high school in Utah. Teachers are asked to describe the role parents play in monitoring and motivating their children in a virtual learning environment. Teachers "commonly found that parents lacked the knowledge and skills to provide students with the necessary instructional support. This was especially true in math and science courses." In general, parents with homeschooling experience had difficulty giving up control of their children's coursework to virtual teachers while parents whose children had only attended brick-and-mortar schools needed to become more involved.
"Virtual Schools: The Changing Landscape of K-12 Education in the U.S."
Toppin, Ian; Toppin, Sheila M. Education and Information Technologies, 2016. DOI:10.1007/s10639-015-9402-8.
Summary: This paper looks at the challenges and benefits of virtual schools as a growing phenomenon in K-12 education. Among the benefits: Virtual schools cost less to operate than brick-and-mortar schools and students are able to do their work anywhere, any time. Some of the challenges: Inadequate government oversight, high student attrition and a lack of research about best practices.
"Students with Special Health Care Needs in K-12 Virtual Schools"
Fernandez, Heidi; Ferdig, Richard E.; Thompson, Lindsay A.; Schottke, Katherine; Black, Erik W. Journal of Educational Technology & Society, 2016. www.jstor.org/stable/jeductechsoci.19.1.67.
Summary: This paper indicates a high number of virtual school students have special health care needs. The most common health issues include asthma, attention deficit disorder, depression and anxiety. The authors performed two separate analyses comparing student performance in virtual schools and traditional schools and got contrasting results.
"Why They Choose and How It Goes: Comparing Special Education and General Education Cyber Student Perceptions"
Beck, Dennis; Egalite, Anna; Maranto, Robert. Computers & Education, 2014. DOI: http://dx.doi.org/10.1016/j.compedu.2014.03.011.
Summary: This case study examines the reasons that special-education students and general-education students and their parents choose cyber charter schooling. The authors focus on a large cyber charter school that serves grades 7 to 12, with a large percentage of special-education students. Special-education students were more likely than general-education students to say they chose cyber schooling to avoid bullying and the commute to school. Parents of special-education students were more likely than parents of general-education students to say they chose cyber schooling because their children experienced behavior problems at their previous schools and their children's special needs were not being met.
Other helpful resources:
We welcome feedback. Please contact us here.