The work of journalists is more important than ever. The Journalist's Resource relies entirely on the generosity of our donors to fund our website, webinars and other related activities. Your tax-deductible donation can help sustain us in our ongoing mission to improve and inform the news. There are multiple ways you can donate.
---
Donate online:
If you choose to donate online, you can do so by following these steps:
Select "The Journalist's Resource Group Fund" from the "select a fund" drop-down menu, and choose the amount of your donation. Here's a screenshot of what you'll see on the giving page: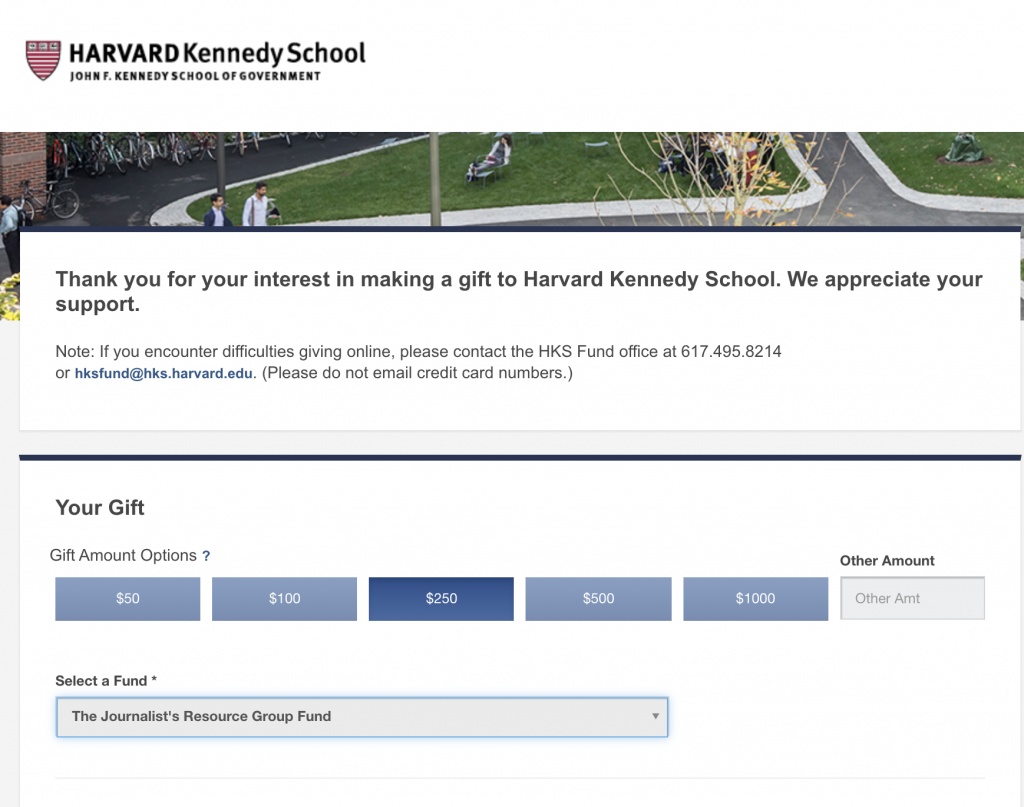 Scroll down and click to choose whether the gift is a one-time donation or a recurring gift.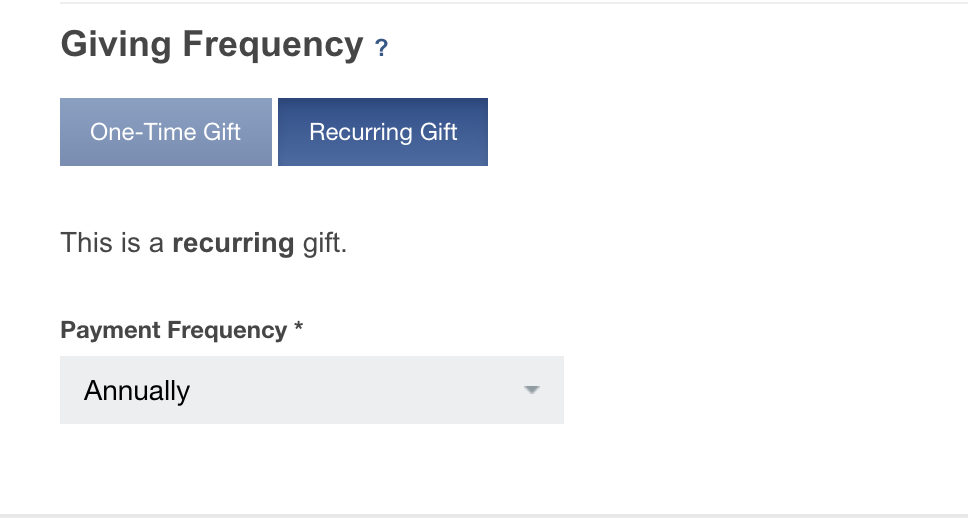 Enter your contact information. For Harvard University alumni, the contact form includes a space to enter class year and school affiliation. However, this information is not required — and a Harvard affiliation is not required to donate.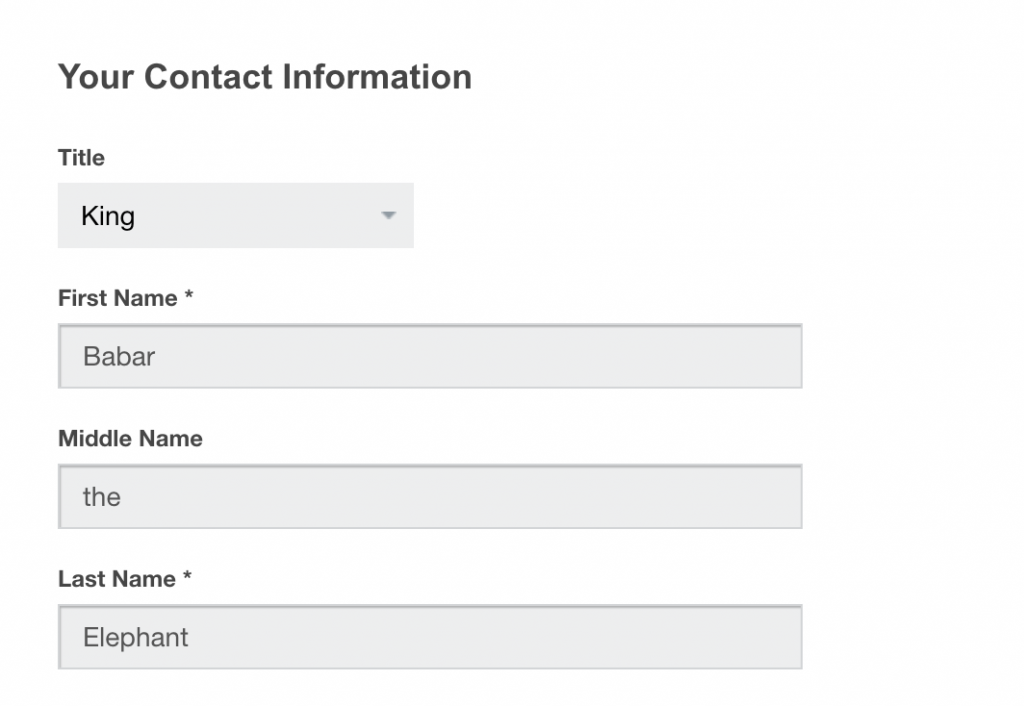 Click the "complete your gift" button, enter your credit card information, and click "submit" to finalize the process. Thank you!
---
Other Ways to Give:
By credit card, over the phone:
Harvard University accepts American Express, MasterCard, VISA and Discover cards by phone. To make a gift over the phone please call 800-VERITAS (837-4827) and say you want to direct your gift to The Journalist's Resource Fund.
By check:
To give by check, make your check payable to "President and Fellows of Harvard College" and list "The Journalist's Resource Fund" in the memo line. If possible, please draw from a U.S. bank in U.S. currency.
Mail check to:
Alumni Relations and Resource Development
Harvard Kennedy School
79 JFK Street, Box 123
Cambridge, MA 02138
By bank wire:
Please send gifts for the Shorenstein Center that are being transmitted by bank wire to the account below. Please indicate:
School Name: Harvard Kennedy School
Name of Fund Supported: "The Journalist's Resource"
Donor: Enter donor's name
Bank of America
100 Federal Street
Boston, MA 02110
President & Fellows of Harvard College, RSO account
Account #: 009429263621
Ach ABA: 011000138
Wire ABA 026009593
Swift Code: BOFAUS3N
Important: Please Email Alumni and Development Services (ads@harvard.edu) to notify us of the anticipated bank wire, so your gift can be promptly identified and allocated once funds are received.
By offering praise or suggestions:
We value feedback from our audience, and we appreciate the time it takes to let us know how The Journalist's Resource has helped you do your work — or to suggest topics you'd like us to cover in the future. If you have a testimonial or an idea to share, please e-mail Carmen Nobel at carmen_nobel@hks.harvard.edu.
---
Tax Deduction Information:
All financial gifts to Harvard University, including gifts to The Journalist's Resource, are tax-deductible to the extent provided by law. We affirm that no goods or services exceeding the IRS provisions are provided in consideration of charitable gifts to Harvard University. Please consult your tax advisor for details.
Harvard University's Tax ID Number is: 042103580.
---
Additional Information:
Please note that all official acknowledgements will be issued by Harvard University's Alumni and Development Services office.
Please contact the Shorenstein Center's Finance team (see contact information below) if you would like to make a gift of U.S. Stock or Bonds, or to transfer mutual funds or other securities.
---
Questions?
For questions about financial donations, please contact Shorenstein Center Finance Director Nicole Dillon at nicole_dillon@hks.harvard.edu.