State health care exchanges and Obamacare: Background research on key questions
Tags: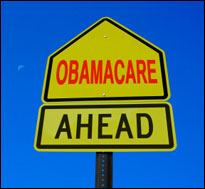 Under the Patient Protection and Affordable Care Act, enrollment in health care exchanges started in October 2013 in 17 states and the District of Columbia, allowing the new system to begin operating in January 2014. In the 33 other states that chose not to set up an insurance exchange, residents will have access to health care options through the federal government's HealthCare.gov. To say that the system got off to a rocky start is an understatement, but many weeks of software and hardware upgrades have resulted in both significant improvements and increased enrollments — more than 110,000 people were reported to have selected plans in the first week of December alone.
The political controversies that continue to surround the underlying law, passed in 2010 and substantially upheld by the Supreme Court in 2012, can make the precise dynamics confusing. To provide more time for companies to implement the law's requirements, in July the Obama administration delayed implementing the employer mandate for a year, further causing potential misunderstanding and opening the door for misinformation. Across the news media, social media and the blogosphere, confusion continues about what is going to happen over the coming months. Compounding the situation, some states enthusiastically support the new law, while others are putting up significant obstacles.
But what do non-partisan researchers say about the state health care exchanges and the larger effects? While by no means definitive, the sampling of studies and papers below can provide some fact-based, reasoned perspective on a variety of outstanding questions.
Cost and coverage estimates
A September 2013 report from the Kaiser Family Foundation, "An Early Look at Premiums and Insurer Participation in Health Insurance Marketplaces, 2014," notes that the new exchanges have several important distinctions in comparison with traditional individual insurance programs: "For example, plans will not be able to deny coverage or vary premiums based on health status; benefits will be extended in many cases to cover services typically now excluded, such as maternity and mental health; and reinsurance, risk adjustment and risk corridor programs will be in place to help compensate for the enrollment of high-cost individuals."
The report — authored by Cynthia Cox, Gary Claxton, Larry Levitt and Hana Khosla — examines how costs will vary around the country and breaks out the estimated price tags of various types of plans in each state. The researchers conclude:
While premiums will vary significantly across the country, they are generally lower than expected. For example, we estimate that the latest projections from the Congressional Budget Office imply that the premium for a 40-year-old in the second lowest cost silver plan would average $320 per month nationally. Fifteen of the eighteen rating areas we examined have premiums below this level, suggesting that the cost of coverage for consumers and the federal budgetary cost for tax credits will be lower than anticipated.
A 2013 study by the RAND Corporation, "The Affordable Care Act and Health Insurance Markets: Simulating the Effects of Regulation," projects the results of implementing the new law in ten representative states. The estimates are as follows: "For all ten states and the United States overall, the Affordable Care Act could lead to a substantial decline in the number of uninsured nonelderly people. We estimate that the 2016 uninsurance rate in the United States would be 19.6% without the Affordable Care Act, compared to 8.2% with the law, assuming that all states expand Medicaid. Across states, there is considerable variation in uninsurance levels in our 2016 estimates, ranging from a low of 5% in Minnesota to a high of 12% in Texas. States with larger immigrant populations, such as Texas and Florida, tend to have the highest uninsurance rates after Affordable Care Act implementation."
In terms of effects on premiums, the RAND researchers suggest that dire warnings in the news media about cost increases are likely unfounded:
Sweeping statements about the effects of the Affordable Care Act on premiums should be interpreted very carefully because the law has complex effects that will differ depending on individuals' age and smoking status, the actuarial value of the plan chosen, individuals' eligibility for federal tax credits, and state implementation decisions. Once we adjust for age, actuarial value, and tobacco use, nongroup premiums are estimated to remain unchanged at the national level and in many states.
Challenges to implementation
An August 2013 policy brief in the American Journal of Public Health, "State Politics and the Creation of Health Insurance Exchanges," predicts that there will be three chief areas of challenge in implementing new policies, particularly where states decide not to run their own exchanges, thus allowing the federal government to run the exchange market. First, there is the "friction" created by different regional legacies, economic situations and rules. "Some states are dominated by a single insurer; others have more competition," write David K. Jones and Scott L. Greer, both of the University of Michigan's School of Public Health. "In some states, community rating or bans on preexisting condition exclusions will be new with the ACA, whereas others made these changes years ago."
Second, because state-level conditions vary widely and eligibility for Medicaid and the Children's Health Insurance Program (CHIP) fluctuate, it will be difficult for federally run exchanges to "tailor policies to local conditions in many states at the same time, thereby exacerbating the incongruities in states that chose not to run their exchange or did not expand their Medicaid program," Jones and Greer state. Finally, the researchers raise questions about the ability of states to promote programs: "Success of the exchanges will depend on whether individuals and small businesses participate — the challenge of takeup."
Likewise, in a 2013 paper for Public Administration Review, Simon F. Haeder and David L. Weimer of the University of Wisconsin-Madison look at under-appreciated developments and issues that may hinder implementation. They note that, despite political opposition to adopting state exchanges, "almost all states have made some progress in preparing for the establishment of health insurance exchanges, although perhaps in less visible ways." On the challenges for the states trying to implement exchanges, Haeder and Weimer note:
One of the major concerns is the lack of advanced electronic eligibility systems in some of the states, which will greatly impede exchange implementation even under the partnership or fully federal models. Exchanges will require the sharing of enormous amounts of information between a multitude of federal and state agencies — including state Medicaid offices, the HHS, and the Internal Revenue Service — and private health plans that may overwhelm outdated state legacy IT systems. Thus, the most crucial component of health insurance exchange development is the upgrading and merging of IT systems.
State costs and variations
Writing in the Journal of Consumer Affairs, Lilliard E. Richardson of Indiana University-Purdue University Indianapolis and Tansel Yilmazer of Ohio State University analyze how current variations in state coverage rates, economic conditions and composition of Medicare populations may affect how the new exchange-based system functions. Their summer 2013 study, "Understanding the Impact of Health Reform on the States: Expansion of Coverage through Medicaid and Exchanges," draws some conclusions about effects on state budgets:
States that have been generous with Medicaid coverage will experience a smaller percent growth in Medicaid expansion after ACA, but states with higher levels of poverty will see a higher percentage of the population being added to Medicaid. In addition, states with a higher percentage of employers offering health insurance will have a lower percent of residents in the subsidized exchanges.
Further, Richardson and Yilmazer write, "States with higher poverty rates will see higher levels of Medicaid-eligible residents and states with larger populations of undocumented immigrants will continue to experience high rates of uninsurance."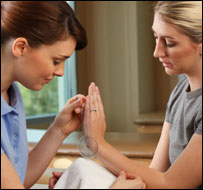 Young people
A 2012 study published in Health Services Research, "Early Impact of the Affordable Care Act on Health Insurance Coverage of Young Adults," examines the ACA provision that allows adults up to age 26 to enroll as dependents on a parent's private health plan. Key findings of the study — authored by Joel C. Canto of the University of Medicine and Dentistry of New Jersey (UMDNJ), Alan C. Monheit of UMDNJ and the National Bureau of Economic Research, and Derek DeLia and Kristen Lloyd of Rutgers University — include: The percentage of young adults aged 19 to 25 years — the ACA target population — insured by non-spousal dependent coverage rose from 19.1% to 25.1% between 2009 and 2010, representing a growth of 1.2 million young adults.
In contrast, the non-targeted control group (adults aged 27 to 30 years) showed virtually no growth in non-spousal dependent coverage during the same period. The number of uninsured young adults in the ACA target population decreased from 37.3% to 34.9% in 2010, reversing the trend between 2008 and 2009, when the number of uninsured targeted young adults had increased from 34.3% to 37.3%. Again, in contrast, while the percentage of uninsured adults in the non-targeted control group also increased significantly between 2008 and 2009, it remained constant in 2010. Controlling for prior state reforms, ACA coverage rules are responsible for a 5.3 percentage point increase between 2009 and 2010 of non-spousal dependent coverage in targeted young adults.
Individual mandate
A July 2013 report from the Congressional Research Service provides comprehensive information about the portion of the Affordable Care Act that requires most people to obtain some form of health insurance beginning in 2014. The report describes the kinds of government, employer-sponsored and private plans that fulfill the requirements. It also details the potential penalties for not getting insurance:
The penalty will be calculated as the greater of either: 1) a percentage of the 'applicable income,' defined as the amount by which an individual's household income exceeds the applicable filing threshold for the applicable tax year. The filing threshold comprises the personal exemption amount (doubled for those married filing jointly) plus the standard deduction amount. The percentage will be 1.0% in 2014, 2.0% in 2015, and 2.5% thereafter; or 2) A flat dollar amount assessed on each taxpayer and any dependents (e.g., family.) The annual flat dollar amount phased in — $95 in 2014, $325 in 2015, and $695 in 2016 and beyond (adjusted for inflation), assessed for each taxpayer and any dependents. The amount is reduced by one-half for dependents under the age of 18. The total family penalty is capped at 300% of the annual flat dollar amount.
Participation rate projections
A 2012 study for the National Bureau of Economic Research, "The Demand for Health Insurance among Uninsured Americans: Results of a Survey Experiment and Implications for Policy," examined 2008 Gallup poll data that explored how uninsured citizens might take advantage of greater health care coverage opportunities. Alan B. Krueger, then of Princeton University, and Ilyana Kuziemko of Columbia University find that some 60% of the uninsured would likely buy comprehensive health insurance for an annual price of $2,000. Given the health care subsidies under the Affordable Care Act, 75% of the currently uninsured adult population would likely enroll in a health care plan; this suggests that 39 million Americans would gain coverage.
Further, without the health care mandate, roughly 33 million citizens (28 million adults, 5 million children) might gain coverage by taking advantage of provisions in the Affordable Care Act: "Stripping the individual mandate from the law — the constitutionality of which is being challenged in federal court — would lead to between 7 and 12 million fewer individuals gaining coverage," write Krueger and Kuziemko. The study also explores concerns that those in poorer health might be more willing to get low-cost insurance, burdening insurers: "We find no evidence that less healthy individuals would be more likely to enroll, with or without a mandate."
Looking beyond 2014
In a 2013 article, "Only the Beginning: What's Next at the Health Insurance Exchanges?" published in the New England Journal of Medicine, Henry J. Aaron of the Brookings Institution and Kevin W. Lucia of Georgetown University compile a list of ways that the new system may "transform" health care financing in the coming years — from more detailed information about hospitals and physicians to related pilot programs and experiments set to take place .
Among the many items they note: "States now have the authority to create a single, unified market for insurance by barring insurance sales to individuals and small businesses outside the exchange"; and, "Exchanges could also create incentives for insurers to encourage or require providers to apply research findings from analyses of comparative effectiveness." Aaron and Lucia conclude: "Mundane administrative tasks will occupy the exchanges for the first year or two. But the exchanges are an instrument of enormous potential power."
Keywords: youth, families, Obamacare, consumer affairs, ACA

4 comments
Leave a comment