Creativity Bias: Why New Ideas Get Rejected
Tags: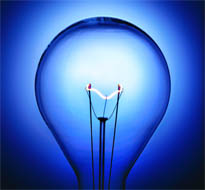 Research Findings
Organizations habitually shy away from adopting creative ideas, even though creativity is espoused as an essential driver of innovation, scientific breakthroughs, positive change, and even moral goodness. In other words, creativity is celebrated more than it is implemented, though it is not clear why this is the case.
A 2011 study by Cornell University's Industrial and Labor Relations (ILR) School published in Psychological Science, "The Bias Against Creativity: Why People Desire But Reject Creative Ideas" (PDF), proposes that feelings of uncertainty around a novel idea can provoke enough discomfort to prompt the adoption of more "practical" (safer, proven, tested) alternatives. The researchers measured participants' implicit and explicit impressions of creativity and practicality using two separate strategies: one employed word associated tests around creative ideas and practical ideas paired with either positive or negative emotion; a second provoked feelings of uncertainty and then asked participants to rate how creative an idea was.
Key study findings include:
While participants with a low tolerance for uncertainty still explicitly supported creative ideas, they implicitly favored practical solutions over creative ones by a factor of more than 2 to 1. "Relatively low levels of uncertainty tolerance led to higher levels of the implicit bias that in turn contributed to lower ratings of creativity."
On average, those with lower tolerance towards uncertainty rated an experimental idea (a running shoe with self-corrective nanotechnology elements) as being less creative than was assessed by participants in the high tolerance group.
The researchers conclude: "If people have difficulty gaining acceptance for creative ideas especially when more practical and unoriginal options are readily available, the field of creativity may need to shift its current focus from identifying how to generate more creative ideas to identifying how to help innovative institutions recognize and accept creativity."
Tags: cognition, science, entrepreneurship

Teaching Notes
Note to instructor: The suggested assignments are designed for flexibility. They can be used in whole or part and can be adapted to a particular task -- for example, the newswriting assignments could be applied to the writing of the headline, the lead, the nut graph or the full story. Material from the assignments could also be combined with other material, for example, in the writing of a background, feature or local-angle story.
Analysis assignments
Read the study "The Bias Against Creativity: Why People Desire But Reject Creative Ideas" (PDF).
Summarize the study in fewer than 40 words.
Express the study's key term(s) in language a lay audience can understand.
Evaluate the study's limitations. (For example: Do the results conflict with those of other reliable studies? Are there weaknesses in the study's data or research design?)
Read the study-related Daily Commercial News article "Creativity is a Change Agent."
How might the reporter incorporate findings of the study into this article?
Newswriting assignments
Write a lead (or headline or nut graph) based on the study.
Spend 60 minutes exploring the issue by accessing sources of information other than the study. Write a lead (or headline or nut graph) based on the study but informed by the new information. Does the new information significantly change what one would write based on the study alone?
Interview two sources with a stake in or knowledge of the issue. Be prepared to provide them with a short summary of the study in order to get their response to it. Write a 400-word article about the study incorporating material from the interviews.
Spend additional time exploring the issue and then write a 1,200-word background article, focusing on major aspects of the issue.