Trends and statistics relating to U.S. seniors, elderly: Census Bureau 2014 report
Tags: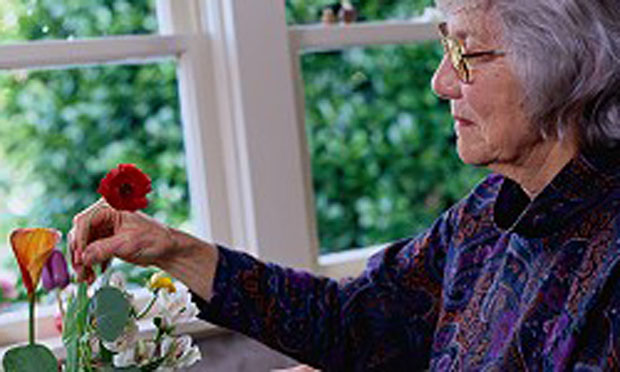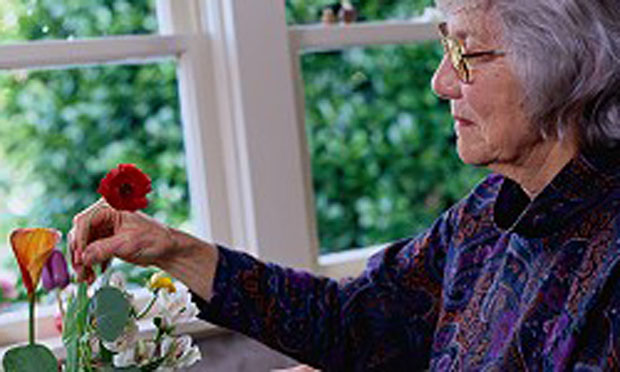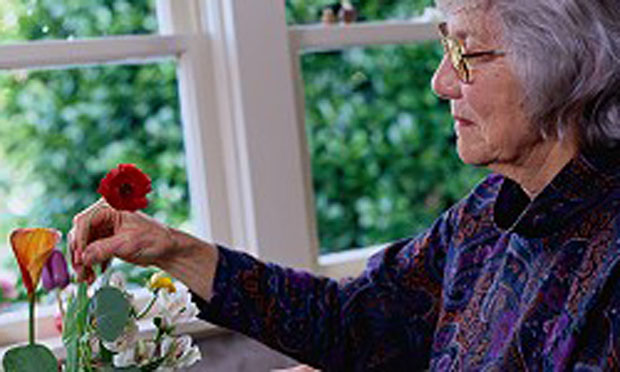 As senior citizens make up an ever-greater proportion of the U.S. population, a range of economic and social shifts will unfold and change American society. For example, total health care spending will rise significantly: In 2010 those 65 and older spent about $18,424 per person on personal health care, "about three times more than the average working-age adult and about five times more than the average child," according to a 2014 study in the journal Health Affairs.
The cost of caring for elderly persons with dementia is also predicted to grow substantially in the coming decades, and Alzheimer's care alone may exceed $1 trillion annually. A 2013 report from the Congressional Budget Office reviews the implications of providing long-term services and support for older Americans, while the Pew Research Center looks at trends in caregiving, with an emphasis on the "sandwich generation" that is assisting both older children and aging parents.
A 2014 Census Bureau report, "65+ in the United States: 2010," paints a detailed picture of the over-65 demographic in the United States, a group central to recent policy debates on the Affordable Care Act — with some researchers arguing the law has improved health care for seniors while others claim it has harmed them — to physician-assisted suicide. The report's authors open by highlighting how important senior citizens will be on the national policy scene, especially as members of the Baby Boom generation turn 65 and become eligible for Social Security and Medicare. The report explores issues such as gender, ethnicity, economic status and health, languages spoken, veteran status and voting practices. The findings are based on data from the 2010 Census, as well as the Current Population Survey, the American Community Survey and National Health Interview Survey.
Key findings from the report include:
The number of senior citizens is on the rise: In 2010, there were 40.3 million people aged 65 and above, comprising 13% of the overall population. (This total is 12 times the number it was in 1900, when this group constituted only 4.1% of the population.) By 2050, projections indicate the population over 65 will comprise 20.9% of the population.
In 2010, states with the highest percentage of older people in their populations (all above 15%) included Florida, West Virginia, Maine and Pennsylvania.
The Great Recession affected this group in a number of ways: Homeownership rates declined for the overall population after the 2006 peak, but remained constant for Americans over 65. Similarly, unemployment rates were lower for older workers, who managed to stay mostly employed during the recession. In 2010, the employment rate for the group actually rose to 16.2%, an increase from 2005 (14.5%).
However, this older group also experienced an increase in unemployment rates just before the 2007-2009 recession. During this period, the unemployment rate for those 65 to 69 rose from 3.3% in 2007 to 7.6% in 2010. If workers aged 55 and older became unemployed, it took them longer to find new jobs.
In 2010, for every 100 people, there were 45 who were younger than age 20 and 22 people aged 65 or older, meaning that there were four and a half workers supporting each older person. As more Baby Boomers turn 65, this ratio is projected to increase dramatically, leaving fewer working people for every older one.
The racial diversity of senior citizens continues to increase. Those who described themselves as "white alone" decreased from 86.9% in 2000 to 84.8% in 2010, with other racial groups increasing or maintaining the same percentages. This trend is expected to continue over the next 40 years — for example, 18.4% of the population aged 65 and older will be Hispanic by 2050.
While life expectancy has risen in the United States, it has done so at a slower pace than in other high-income countries, despite of the fact that the U.S. spends 17.9% of its GDP on health care, more than any other developed nation.
Heavy smoking was estimated to explain 78% of the life expectancy gap for women and 41% for men in the U.S. and other high-income countries: "The current cohort of older Americans was alive 50 years ago, when Americans smoked more frequently than people living in Japan or Europe. Smoking habits in the United States were likely reinforced by social and economic factors, such as a driving culture … soil conditions well suited for growing tobacco, and the relatively low price of tobacco."
Death rates for the older population also seem to vary by race. In 2010, they were lower for whites than blacks from ages 55 to 84, but lower among blacks at ages 85 and over.
"While global aging represents a triumph of medical, social and economic advances," the authors write, "it also presents tremendous challenges that affect economic growth, formal and informal social support systems and the ability of states and communities to provide resources for older citizens. Both individuals and society need to prepare for population aging; the cost of waiting — financial and social — could be overwhelming."
Related reading: A 2013 study from University College London analyzes loneliness and social isolation in elderly men and women, while a 2014 Pew Research Center report highlights findings about the level of technology use among older adults. For an international overview, see the United Nations' 2013 World Population Ageing Report.
Keywords: aging, mental health, pension, senior care
Citation: West, Loraine A.; Cole, Samantha; Goodkind, Daniel; He, Wan. "65+ in the United States: 2010," U.S. Census Bureau, P23-212, Government Printing Office, Washington, DC, 2014.
We welcome feedback. Please contact us here.
Media/analysis tips
Analysis assignments
Read the issue-related USA Today article titled "More Middle-aged Adults Care for Kids and Aging Parents."
What key insights from the news article and the study in this lesson should reporters be aware of as they cover these issues?
Read the full report titled "65+ in the United States: 2010."
What are the report's key technical terms? Which ones need to be put into language a lay audience can understand?
Do the report's authors put the research into context and show how they are advancing the state of knowledge about the subject? If so, what did the previous research indicate?
What is the report's research method? If there are statistical results, how did the scholars arrive at them?
Evaluate the report's limitations. (For example, are there weaknesses in the study's data or research design?)
How could the findings be misreported or misinterpreted by a reporter? In other words, what are the difficulties in conveying the data accurately? Give an example of a faulty headline or story lead.
Newswriting and digital reporting assignments
Write a lead, headline or nut graph based on the report.
Spend 60 minutes exploring the issue by accessing sources of information other than the study. Write a lead (or headline or nut graph) based on the study but informed by the new information. Does the new information significantly change what one would write based on the study alone?
Compose two Twitter messages of 140 characters or fewer accurately conveying the study's findings to a general audience. Make sure to use appropriate hashtags.
Choose several key quotations from the study and show how they would be set up and used in a brief blog post.
Map out the structure for a 60-second video segment about the study. What combination of study findings and visual aids could be used?
Find pictures and graphics that might run with a story about the study. If appropriate, also find two related videos to embed in an online posting. Be sure to evaluate the credibility and appropriateness of any materials you would aggregate and repurpose.
Class discussion questions
What is the study's most important finding?
Would members of the public intuitively understand the study's findings? If not, what would be the most effective way to relate them?
What kinds of knowledgeable sources you would interview to report the study in context?
How could the study be "localized" and shown to have community implications?
How might the study be explained through the stories of representative individuals? What kinds of people might a reporter feature to make such a story about the study come alive?
What sorts of stories might be generated out of secondary information or ideas discussed in the study?