Bullying and teen suicide: A collection of academic research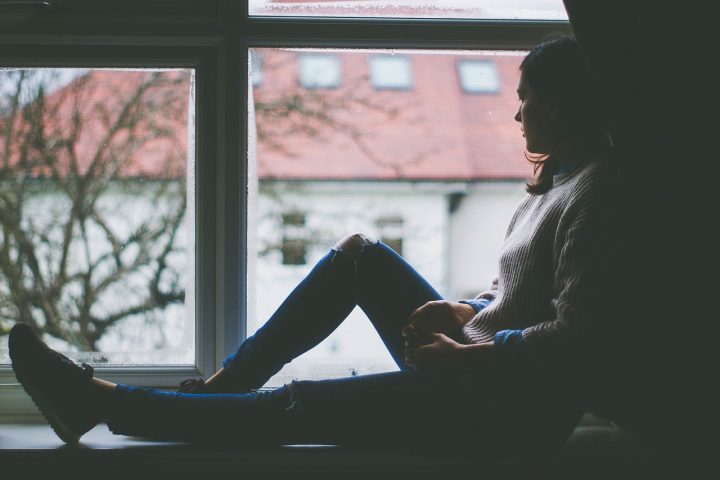 By Denise-Marie Ordway
August 21, 2017
In recent years, news agencies have reported on numerous elementary, middle and high school students taking their own lives after being bullied, sometimes over many months and despite parents' attempts to get help from school officials. In late 2016, the story of Brandy Vela, a high school senior in Texas, made international headlines after she shot herself in front of her family after enduring months of aggressive cyber bullying. In June 2017, a New Jersey cheerleader committed suicide after being bullied on social media and at school.
Teen suicide is on the rise in the United States, especially among girls. The suicide rate for young women ages 15 to 19 doubled between 2007 and 2015, according to an August 2017 report from the U.S. Centers for Disease Control and Prevention (CDC). But the numbers have grown considerably for both sexes. In 2015, a total of 2,061 people ages 15 to 19 took their own lives — a 29 percent increase over the four decades examined in the CDC report.
To help journalists cover such tragedies, Journalist's Resource pulled together a list of peer-reviewed studies on bullying and child suicide. We have also included research that looks specifically at suicide and bullying among sexual-minority youth, including gay and lesbian students, who often are victims of bullying.
———–
"Adolescents Transitioning to High School: Sex Differences in Bullying Victimization Associated With Depressive Symptoms, Suicide Ideation, and Suicide Attempts"
Williams, Susan G.; Langhinrichsen-Rohling, Jennifer; Wornell, Cory; Finnegan, Heather. The Journal of School Nursing, 2017. DOI: 10.1177/1059840516686840.
Abstract: "Adolescents transitioning to high school may be at greater risk of depression and suicide if they are victims of bullying behavior. This study explored sex differences in bullying victimization (physical, verbal/social, and cyberbullying) and the impact on depressive symptoms and suicidal behaviors in ninth-grade students (N = 233). Females reported significantly more verbal/social and cyberbullying than male students. There were no significant sex differences in physical bullying; male students who reported physical bullying victimization were more likely to experience depressive symptoms. Verbal/social bullying predicted depressive symptoms in males and females. Females who reported being victims of cyberbullying were more likely to report depressive symptoms, suicide ideation, and suicide attempts. Eighteen students reported suicide attempts, and each also experienced verbal/social bullying. School nurses are positioned to reach out to transitioning students, screen for mental health issues, provide a safe place to talk about bullying experiences, and promote positive mental health."
"Bullying and Suicide Risk among Pediatric Emergency Department Patients"
Stanley, Ian H.; et al. Pediatric Emergency Care, 2016. DOI:10.1097/PEC.0000000000000537.
Conclusions: "Recent bullying victimization was associated with increased odds of screening positive for elevated suicide risk among pediatric emergency department patients presenting with medical/surgical complaints. Understanding this important correlate of suicide risk in pediatric emergency department patients may help inform ED-based suicide prevention interventions."
"Bullying Victimization and Suicide Ideation and Behavior among Adolescents in Europe: A 10-Country Study"
Barzilay, Shira; et al. Journal of Adolescent Health, August 2017. DOI: 10.1016/j.jadohealth.2017.02.002.
Results: "Prevalence of victimization was 9.4 percent physical, 36.1 percent verbal, and 33.0 percent relational. Boys were more likely to be physically and verbally victimized, whereas girls were more prone to relational victimization. Physical victimization was associated with suicide ideation, and relational victimization was associated with suicide attempts. Other associations between victimization and suicidality (ideation/attempts) were identified through analysis of interactions with additional risk and protective factors. Specifically, verbal victimization was associated with suicide ideation among adolescents with depression who perceived low parental support. Similarly, low peer support increased the associations between verbal victimization and suicide ideation. Verbal victimization was associated with suicide attempts among adolescents with anxiety who perceived low parental support."
"Suicide Ideation and Bullying Among U.S. Adolescents: Examining the Intersections of Sexual Orientation, Gender, and Race/Ethnicity"
Mueller, Anna S.; James, Wesley; Abrutyn, Seth; Levin, Martin L. American Journal of Public Health, 2015. DOI: 10.2105/AJPH.2014.302391.
Results: "White and Hispanic gay and bisexual males, White lesbian and bisexual females, and Hispanic bisexual females were more likely to be bullied than were White heterosexual adolescents. Black lesbian, gay, and bisexual youths' vulnerability to being bullied was not significantly different from that of White heterosexual youths. Black and Hispanic heterosexual youths were less likely to be bullied than were White heterosexual youths. Despite differences in the likelihood of being bullied, sexual minority youths were more likely to report suicide ideation, regardless of their race/ethnicity, their gender, or whether they have been bullied."
"Peer Victimization, Cyberbullying, and Suicide Risk in Children and Adolescents"
Gini, Gianluca; Espelage; Dorothy L. JAMA. 2014. DOI: 10.1001/jama.2014.3212.
Results: "Peer victimization was found to be related to both suicidal ideation (odds ratio, 2.23 [95% CI, 2.10-2.37]) and suicide attempts (2.55 [1.95-3.34]) among children and adolescents. Analyses indicated that these results were not attributable to publication bias. Results were not moderated by sex, age, or study quality. Cyberbullying was more strongly related to suicidal ideation compared with traditional bullying."
"Associations among Bullying, Cyberbullying, and Suicide in High School Students"
Bauman, Sheri; Toomey, Russell B.; Walker, Jenny L. Journal of Adolescence, 2013. DOI: 10.1016/j.adolescence.2012.12.001.
Abstract: "This study examined associations among depression, suicidal behaviors, and bullying and victimization experiences in 1,491 high school students using data from the 2009 Youth Risk Behavior Survey. Results demonstrated that depression mediated the association between bullying/victimization and suicide attempts, but differently for males and females. Specifically, depression mediated the link between traditional victimization and suicide attempts similarly across gender, whereas depression mediated the link between cyber victimization and suicide attempts only for females. Similarly, depression mediated the link between traditional bullying and suicide attempts for females only. Depression did not mediate the link between cyberbullying and suicide attempts for either gender. Implications of the findings are discussed, including the importance of greater detection of depression among students involved in bullying, and the need for a suicide prevention and intervention component in anti-bullying programs. Findings suggest that bullying prevention efforts be extended from middle school students to include high school students."
Suicide and LGBTQ youth
"Understanding Linkages Between Bullying and Suicidal Ideation in a National Sample of LGB and Heterosexual Youth in the United States"
Ybarra, Michele L; et al. Prevention Science, 2015. DOI 10.1007/s11121-014-0510-2.
Abstract: "While there is an extant research base regarding suicidal ideation in relation to bullying and peer harassment, how findings may be similar and different for lesbian, gay, and bisexual (LGB) and non-LGB youth is less well understood. To address this gap, we analyzed data from 5,542 13- to 18-year-old youth who were nationally surveyed online in the United States in 2010. Results suggest that the relative odds of suicidal ideation are elevated for youth who are victims of bullying (OR = 5.61, 95 % CI, 4.11, 7.64), as well as those who are victims of peer harassment (OR = 2.06, 95 % CI, 1.53, 2.79). Within the context of other important factors, bullying was associated with odds of suicidal ideation twice that of non-victimized youth (aOR = 2.02, 95 % CI, 1.30, 3.13). Within sexual identity, the relation between bullying and suicidal ideation was particularly strong for gay, lesbian, and queer youth, even after adjusting for other influential factors (aOR = 6.29, 95 % CI, 2.69, 14.66). Across sexual identities, the odds of suicidal ideation are higher for bisexual youth (aOR = 1.77, 95 % CI, 1.23, 2.55) but not for other sexual minority youth when compared with otherwise similar heterosexual youth. Other factors, including depressive symptomatology and low self-esteem, were also predictive of recent ideation across all sexual identities. Findings highlight the complexity of bullying and suicidal ideation. Furthermore, given the relation between bullying and suicidal ideation, and the disproportionate level of bullying experienced by LGB youth, our findings suggest the need for more protective environments for LGB youth."
"Effects of Victimization and Violence on Suicidal Ideation and Behaviors Among Sexual Minority and Heterosexual Adolescents"
Alida, Bouris; et al. LGBT Health, 2016. DOI: 10.1089/lgbt.2015.0037.
Results: "Thirteen percent of youth were classified as SMY [Sexual minority youth]. Significantly more SMY than HY [heterosexual youth] reported suicidal ideation (27.95 percent vs. 13.64 percent), a suicide plan (22.78 percent vs. 12.36 percent), and at least one suicide attempt (29.92 percent vs. 12.43 percent) in the past year (all P < .001). A greater percentage of SMY reported SO/GID [sexual orientation or gender identity]-related harassment, skipping school, electronic bullying, and sexual abuse. Sexual orientation was not directly related to suicidal ideation and behaviors in SEM [structural equation modeling]. Rather, SMY's elevated risk of suicidality functioned indirectly through two forms of school-based victimization: being threatened or injured with a weapon (B = .19, SE = .09, P ≤ .05) and experiencing SO/GID-specific harassment (B = .40, SE = .15, P ≤ .01). There also was a trend for SMY to skip school as a strategy to reduce suicide risk."
"Bullying and Quality of Life in Youths Perceived as Gay, Lesbian, or Bisexual in Washington State, 2010"
Patrick, Donald L.; et al. American Journal of Public Health, 2013. DOI: 10.2105/AJPH.2012.301101.
Results: "Among male students, 14 percent, 11 percent, and 9 percent reported being bullied because of PSO [perceived sexual orientation] in 8th, 10th, and 12th grades, respectively; and among female students, 11 percent, 10 percent, and 6 percent. In all gender and grade strata, being bullied because of PSO was associated with lower QOL [quality of life] scores and increased the odds of depressed mood or consideration of suicide. Moreover, the magnitudes of these associations were greater than for being bullied for other reasons."
"School Violence and Bullying Among Sexual Minority High School Students, 2009–2011"
Olsen, Emily O'Malley; et al. Journal of Adolescent Health, 2014. DOI: 10.1016/j.jadohealth.2014.03.002.
Results: "In the state data, sexual minority male students were at greater risk for being threatened or injured with a weapon, not going to school because of safety concerns and being bullied than heterosexual male students. Sexual minority female students were at greater risk than heterosexual female students for all five behaviors. In the district data, with one exception, sexual minority male and female students were at greater risk for all five behaviors than heterosexual students."
"How Gay–Straight Alliance Groups Mitigate the Relationship Between Gay-Bias Victimization and Adolescent Suicide Attempts"
Davis, Brennan; Stafford, Marla D. Royne; Pullig, Chris. Journal of the American Academy of Child & Adolescent Psychiatry, 2014. DOI: 10.1016/j.jaac.2014.09.010.
Conclusion: "Gay-bias victims are more likely than other victims to attempt suicide while also feeling more hopeless. The presence of a GSA [Gay–Straight Alliance] on campus may help to reduce the attempted suicide and hopelessness associated with gay-bias victimization."
We welcome feedback. Please contact us here.