How do I get data about my college? Tips for journalism students on higher education sources, databases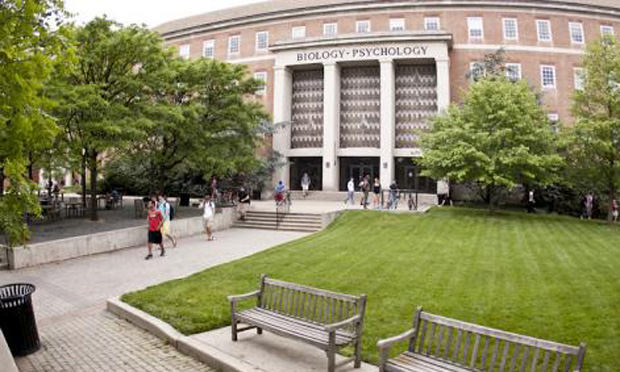 By John Wihbey and Denise-Marie Ordway
February 12, 2016
College campuses are where many great journalists first were bitten by the investigative reporting "bug" and first experienced the thrills, and challenges, of digging into a complex story. Nothing beats talking to students, faculty, staff and members of surrounding communities, of course. But online databases and sources can provide context and data, and generate new stories and fresh angles.
Listed below are some online databases to get you started. But a bit of background before you dive in:
Bear in mind that the laws for public colleges and universities often are quite different than those for private institutions, which have much more of a right to keep reporters out and shield documents and data from the public's view. Public schools rely on public funding and, as such, are subject to a variety of federal and state transparency laws, including public records laws. The laws and policies governing public colleges and universities also vary by state. Whatever the situation may be, it would be wise to familiarize yourself with your rights and privileges as they pertain to the higher education institutions you're covering.
In any case, you should also know that most colleges and universities are non-profit organizations and, therefore, must file a Form 990 with the IRS. These records, which are accesable online, offer financial data and insights into such as things as net assets, fundraising expenses and compensation for top employees and officers. See here for details.
Further, the federal Clery Act, more formally known as the Jeanne Clery Disclosure of Campus Security Policy and Campus Crime Statistics Act, stipulates that all higher education institutions receiving federal funding must report and publicly disclose certain kinds of data. Campus crime is the category that gets the most focus. If you are interested in investigating issues of sexual assault, you should brief yourself on the wider context and research on this area. The Clery Center for Security on Campus is a useful resource on campus crime and the Clery Act more broadly. Another key federal law you should read and understand is FERPA, or the Family Educational Rights and Privacy Act, which regulates the types of student information that a government agency can disclose to the public. (Note: Schools often attempt to over-categorize information that is protected under FERPA, so you should know what information you have a right to access.)
The courts often are places where significant disclosures are made, but many court cases and the issues implicated are not searchable online. You'll need to go to the courthouse, speak with the records clerk and perhaps make a public records request. (Also, ask your college librarian if you have access to court databases such as those available through LexisNexis.) Further, local, state and federal enforcement agencies that regulate everything from food services to workplace conditions to environmental issues likely hold additional information and records that are relevant to your campus.
The College Media Association provides a variety of resources for members of the student media. The professional organization Investigative Reporters and Editors highlights campus-related issues and furnishes content and tips for student journalists. For example, hear student investigative reporters talk about digging into campus mental health services and sports programs; and get tips from a decorated journalist from The New York Times on reporting around FERPA and privacy exceptions. Another important resource is the national Education Writers Association (EWA), which offers tips, tutorials, webinars and seminars on covering a range of higher education topics.
If you are a faculty member or student organization with further questions, feel free to contact Denise-Marie Ordway, a longtime education reporter who helps run Journalist's Resource and serves on the EWA's Journalist Advisory Board. (Denise-Marie_Ordway@hks.harvard.edu)
_____
The National Center for Education Statistics is one of the most comprehensive and authoritative sources of information and provides all manner of data. The "College Navigator" is particularly useful to journalists writing about higher education:
https://nces.ed.gov/collegenavigator/
The U.S. Department of Education provides the "Campus Safety and Security Data Analysis Cutting Tool." This is an online, searchable database of the crime statistics and other data that institutions are required to collect and make available under the Clery Act:
The Chronicle of Higher Education has created a new tool to look at enforcement and investigations patterns relating to sexual assault:
http://projects.chronicle.com/titleix/
The Center for Public Integrity, a leading investigative journalism organization, offers a toolkit for reporting on sexual assault issues:
http://www.publicintegrity.org/2014/11/21/9048/reporters-toolkit-investigating-sexual-assault-your-campus
The EWA has a handy "Tuition Tracker" to help with financial and student debt-related stories:
http://www.tuitiontracker.org/
The federal government's College Scorecard also is helpful in assessing and providing context for financial issues:
https://collegescorecard.ed.gov/
You can look up loan default information through the U.S. Department of Education's portal:
https://www.nslds.ed.gov/nslds/nslds_SA/defaultmanagement/search_cohort_3yrCY_2012.cfm
Find data related to international student enrollment through the Institute of International Education. Among other things, the agency's website offers state-by-state fact sheets that highlight the colleges and universities with the greatest number of international students and also the most popular countries of origin for international students attending schools in that state:
http://www.iie.org/Research-and-Publications/Open-Doors/Data/Fact-Sheets-by-US-State/2015
If you are interested in faculty union issues, as well as investigations related to academic freedom and tenure, see the American Association of University Professors' website:
http://www.aaup.org/reports-publications/aaup-policies-reports/academic-freedom-and-tenure-investigative-reports
The U.S. Department of Justice provides information on civil rights cases and investigations within the education sphere:
http://www.justice.gov/crt/educational-opportunities-cases
Uniform Crime Statistics (UCR) reports, compiled by the FBI, can contain useful data, although not all higher education institutions reveal information (it's done on an voluntary basis). Here's an example of the UCR data that has been disclosed by colleges and universities in the state of Florida. In Florida's case, campus police departments are listed by the county in which they are located:
https://www.fdle.state.fl.us/cms/FSAC/UCR/2015/2015SA_CM_OFFENSES.aspx
We welcome feedback. Please contact us here.