How cities may benefit from dog parks
Tags: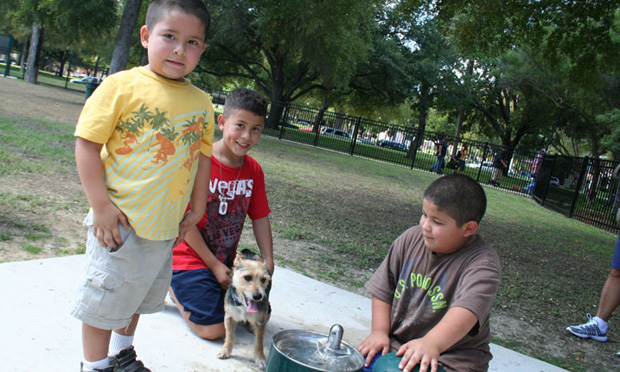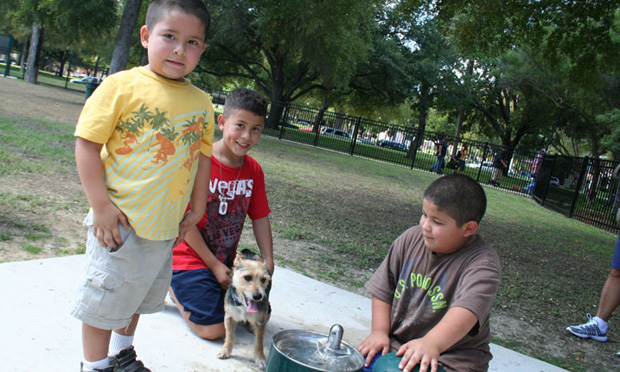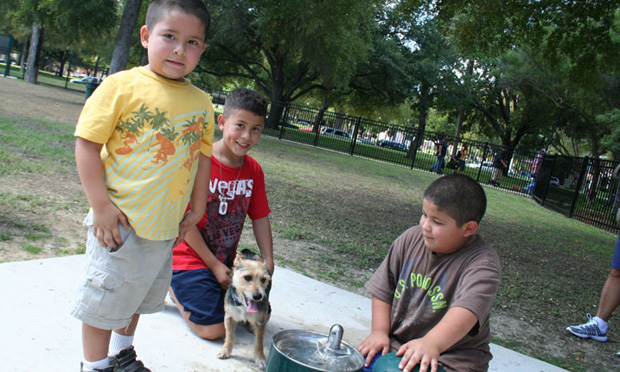 Cities nationwide are opening dog parks as demand increases, especially in urban communities, for designated areas where canines can play without leashes. The number of off-leash dog parks has increased 20% over the past five years and they are now one of the fastest-growing segments of municipal parks, according to an April 2015 report from the Trust for Public Land. Portland, San Francisco and Las Vegas, which have the most dog parks among America's 100 largest cities, have a combined 84 off-leash parks.
As populations grow and local leash laws become more restrictive, many public leaders see dog parks as a way to allow pets to frolic and socialize without infringing on private property or impacting traffic. But such projects are often met with criticism. As city officials debate creating dog parks or opening additional ones, residents usually raise concerns about the noise and health and safety risks that such a facility could bring to their neighborhoods. Several academic studies, including a 2015 study by the University of Calgary in Canada, suggest that dog parks may play a role in the spread of gastrointestinal parasites among animals. In some parts of the country, plans for dog parks have met such strong opposition they have repeatedly failed.
A 2014 study published in Leisure Sciences: An Interdisciplinary Journal provides a new perspective on the perks and drawbacks of dog parks. In their study, "On the Fence: Dog Parks in the (Un)Leashing of Community and Social Capital," authors Taryn Graham and Troy Glover of the University of Waterloo explore how dog parks may help residents build relationships and enhance communities. The study is based on data collected from online questionnaires completed by dog owners in Montreal, Canada.
Key findings include:
At dog parks, pets serve as avatars, allowing owners to meet people and navigate space through their pets. The authors liken the environment to online gaming communities, whose members share a virtual space and participate in conversations and role playing via their avatars.
The demographics of park visitors do not seem to matter in forming relationships. Human interactions appear to be based on how each owner's dog behaves toward other dogs and people. Negative perceptions of a dog's breed or behavior often extend toward owners, limiting those owners' opportunities to build relationships with other dog-park visitors.
Dog parks provide a place for owners to get information about local veterinarians, groomers and pet stores as well as referrals related to housing and employment. Some owners have shared resources such as offering to carpool or tutor a child.
Some relationships extend outside the park. For example, regulars of one park created a Facebook page to communicate and share photos. Some regulars refer to the park as their "community."
Dog owners sometimes are asked by the local government to serve on committees to help address issues such as park maintenance and pet overpopulation.
This study highlights how dogs may increase social interactions among residents and influence outdoor recreation. The authors suggest further research to explore how dogs could be used as avatars for residents whose identifies may be stigmatized – for example, homeless people and the disabled. They also suggest that local officials explore the possibility of involving volunteers in the formation of dog-park committees to help improve park stewardship and  communication. Local officials also should take steps to minimize the peer pressure and judgments that some park visitors experience, perhaps by holding community events where dog trainers and behaviorists can educate owners on such things as dog-park etiquette and reading dog body language. "By gaining further insight into [the] place meanings [that] humans hold of dog parks, local officials can create optimal conditions for increased dog park use," the authors state. "Doing so might lead to better compliance with bylaws outside of off-leash areas."
Further research: A 2013 collection of research offers insights into dog bites and canine-related injuries. A 2015 collection of research provides useful information on the health benefits of urban vegetation and green space. A 2013 study published in Health & Place, "Dog-walking and Sense of Community in Neighborhoods: Implications for Promoting Regular Physical Activity in Adults 50 years and Older," looks at how dog ownership affects social interactions, physical activity and sense of community for older adults.
Keywords: outdoor recreation, leash laws, urban planning, urban parks, gastrointestinal parasites, dog socialization, pet behavior, dog exercise, sense of community, Dog Park Movement
Citation: Graham, Taryn M.; Glover, Troy D. "On the Fence: Dog Parks in the (Un)Leashing of Community and Social Capital," Leisure Sciences: An Interdisciplinary Journal, 2015. doi: 10.1080/01490400.2014.888020.
We welcome feedback. Please contact us here.
Media/analysis tips
Analysis assignments
Read the Star Tribune article titled "Barking Mad: Dog Park Draws Heat From Neighbors."
What key insights from the news article and the study in this lesson should reporters be aware of as they cover these issues?
Read the full study titled "On the Fence: Dog Parks in the (Un)Leashing of Community and Social Capital."
What are the study's key technical terms? Which ones need to be put into language a lay audience can understand?
Do the study's authors put the research into context and show how they are advancing the state of knowledge about the subject? If so, what did the previous research indicate?
What is the study's research method? If there are statistical results, how did the scholars arrive at them?
Evaluate the study's limitations. (For example, are there weaknesses in the study's data or research design?)
How could the findings be misreported or misinterpreted by a reporter? In other words, what are the difficulties in conveying the data accurately? Give an example of a faulty headline or story lead.
Newswriting and digital reporting assignments
Write a lead, headline or nut graph based on the study.
Spend 60 minutes exploring the issue by accessing sources of information other than the study. Write a lead (or headline or nut graph) based on the study but informed by the new information. Does the new information significantly change what one would write based on the study alone?
Compose two Twitter messages of 140 characters or fewer accurately conveying the study's findings to a general audience. Make sure to use appropriate hashtags.
Choose several key quotations from the study and show how they would be set up and used in a brief blog post.
Map out the structure for a 60-second video segment about the study. What combination of study findings and visual aids could be used?
Find pictures and graphics that might run with a story about the study. If appropriate, also find two related videos to embed in an online posting. Be sure to evaluate the credibility and appropriateness of any materials you would aggregate and repurpose.
Class discussion questions
What is the study's most important finding?
Would members of the public intuitively understand the study's findings? If not, what would be the most effective way to relate them?
What kinds of knowledgeable sources you would interview to report the study in context?
How could the study be "localized" and shown to have community implications?
How might the study be explained through the stories of representative individuals? What kinds of people might a reporter feature to make such a story about the study come alive?
What sorts of stories might be generated out of secondary information or ideas discussed in the study?