Uninsured veterans and family members: Who are they and where do they live?
Tags: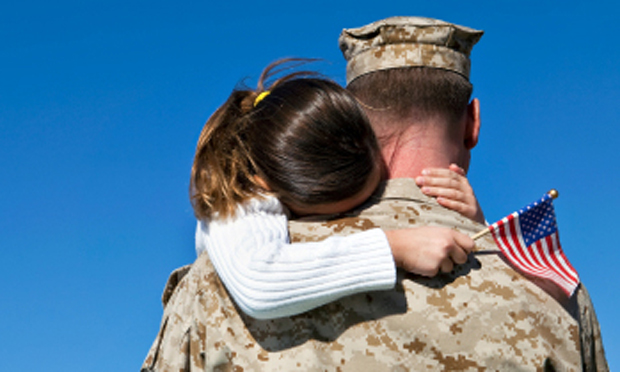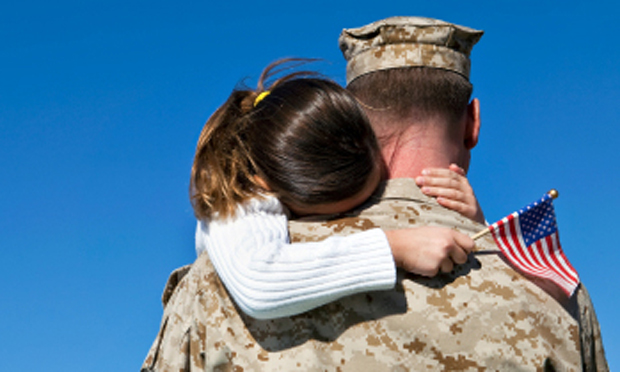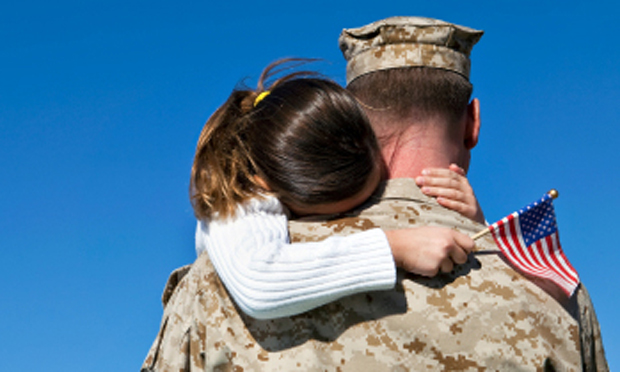 More than a million U.S. military veterans members lack health insurance. The Affordable Care Act (ACA), often referred to as Obamacare, set to be fully operational as of 2014, may increase coverage for many uninsured veterans, but to what extent?
A 2012 report by the Urban Institute and the Robert Wood Johnson Foundation, "Uninsured Veterans and Family Members: Who Are They and Where Do They Live?" analyzes data from the 2010 American Community Survey (ACS) by the U.S. Census Bureau and the 2009 and 2010 National Health Interview Surveys (NHIS). The report seeks to identify uninsured non-elderly veterans and to estimate the levels of medical coverage by state.
Results of the report include:
Approximately 1 in 10 — 1.3 million — of the country's 12.5 million nonelderly veterans did not have health insurance coverage or access to Veterans Affairs (VA) health care as of 2010. When family members of veterans are included, the uninsured total rises to 2.3 million. An additional 900,000 veterans use VA health care but have no other coverage.
"A variety of factors, including Medicaid eligibility thresholds for adults, the characteristics of labor market, and the proximity of veterans to VA facilities, may contribute to variation across states in uninsurance rates among veterans."
 "Uninsured veterans are less likely than insured veterans to report service-related disabilities [although] 17.3% of the uninsured have either a service-related disability or a functional limitation." They are more likely to be male (90.4%), non-Hispanic white (70.4%), unmarried (58.2%) and earned a high school degree (40.7%). More than 40% are younger than 45 years old.
Nearly 50% of uninsured veterans have incomes at or below 138% of the Federal Poverty Line ($30,429 for a family of four in 2010). Under the ACA, these would qualify for coverage as of January 2014. Another 40.1% of veterans and 49% of their families have incomes that qualify for new subsidies through health insurance exchanges with the ACA.
A provision of the ACA mandates that each state establishes a health insurance exchange or a marketplace of health providers and plans that individuals and small businesses can buy into. While the exchanges do not need to be up and running until 2014, some states have already started the process.
The uninsured rate is 12.3% in states with the least progress on exchange implementation, compared with 9.6% to 9.8% for veterans in states with most progress to health insurance exchange implementation.
The authors conclude that "the ACA could offer new routes to health insurance coverage for veterans and their family members," but also warn that "expanded coverage among these groups will not solve every access problem."
Keywords: veterans, Obamacare

Citation: Haley, Jennifer; Kenney, Genevieve M. "Uninsured Veterans and Family Members: Who Are They and Where Do They Live?" Urban Institute, May 2012.
We welcome feedback. Please contact us here.
Media/analysis tips
Media analysis
Read the study-related Huffington Post article titled "The Affordable Care Act: Protecting America's Protectors."
What key insights from the article and study should reporters be aware of as they cover the effects of the Affordable Care Act and military veterans?
Study analysis
Read the study titled "Uninsured Veterans and Family Members: Who Are They and Where Do They Live?" (PDF).
What are the study's key technical term(s)? Which ones need to be put into language a lay audience can understand?
Do the study's authors put the research into context and show how they are advancing the state of knowledge about the subject? If so, what did the previous research indicate?
What is the study's research method? If there are statistical results, how did the scholars arrive at them?
Evaluate the study's limitations. (For example, are there weaknesses in the study's data or research design?)
How could the findings be misreported or misinterpreted by a reporter? In other words, what are the difficulties in conveying the data accurately? Give an example of a faulty headline or story lead.
Newswriting and digital reporting assignments
Write a lead, headline or nut graph based on the study.
Spend 60 minutes exploring the issue by accessing sources of information other than the study. Write a lead (or headline or nut graph) based on the study but informed by the new information. Does the new information significantly change what one would write based on the study alone?
Compose two Twitter messages of 140 characters or fewer accurately conveying the study's findings to a general audience. Make sure to use appropriate hashtags.
Choose several key quotations from the study and show how they would be set up and used in a brief blog post.
Map out the structure for a 60-second video segment about the study. What combination of study findings and visual aids could be used?
Find pictures and graphics that might run with a story about the study. If appropriate, also find two related videos to embed in an online posting. Be sure to evaluate the credibility and appropriateness of any materials you would aggregate and repurpose.
Class discussion questions
What is the study's most important finding?
Would members of the public intuitively understand the study's findings? If not, what would be the most effective way to relate them?
What kinds of knowledgeable sources you would interview to report the study in context?
How could the study be "localized" and shown to have community implications?
How might the study be explained through the stories of representative individuals? What kinds of people might a reporter feature to make such a story about the study come alive?
What sorts of stories might be generated out of secondary information or ideas discussed in the study?