Peak travel? Trends in passenger transport
Last updated: February 28, 2011
2011 Stanford and U.C. Berkeley study on global trends in transportation and how they may impact predictions about future carbon emissions levels.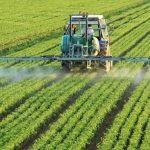 Who's winning the clean energy race?
Last updated: April 19, 2010
2010 paper on the increased investment of key developing nations in the global production of clean-energy technology.