Drought in the United States: Policy implications and research findings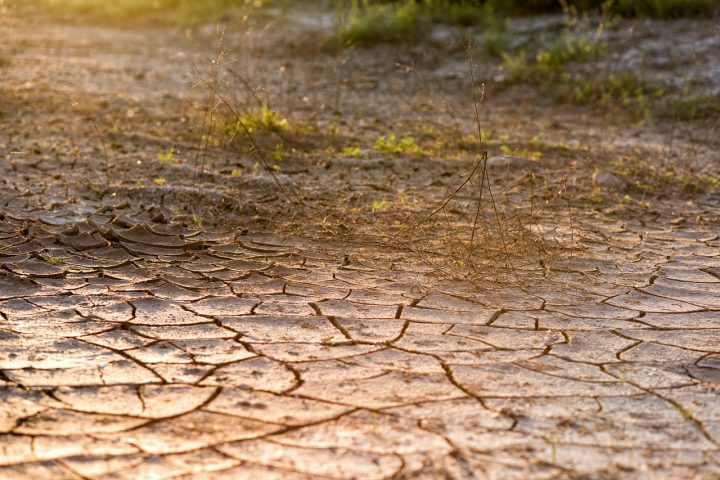 By Margaret Weigel
July 23, 2012
As of June 2012, 55% of the United States was experiencing drought conditions, according to the National Climatic Data Center. The month was also the fourth warmest June on record, continuing a longstanding trend of elevated temperatures compared to 20th-century records. It was also one of the driest on record, with national averages for rainfall 0.62 inches below average. In many cases, these conditions have exacerbated lingering or borderline drought conditions of 2011 and 2010, particularly in the American South and Southwest. These conditions are expected to have a variety of larger impacts, including on crop yields and food prices.
In the background, of course, stands the issue of climate change, which the world scientific community predicts will bring more extreme weather of all kinds. (For a review of extreme weather events in 2011, including drought in the United States, see a July 2012 report from the American Meteorological Society.)
A 2012 report from the Congressional Research Service, "Drought in the United States: Causes and Issues for Congress," outlines the impact of drought on the nation's infrastructure, food supply and natural resources. The researchers analyze three recent droughts in detail and conclude with policy challenges.
Report highlights include:
"Since 2000, extreme drought or drier conditions have affected approximately 6% of the nation on average. During August 2002, extreme drought extended over 19% of the country. Since 2000, exceptional drought conditions have affected approximately 1% of the nation on average."
The severity of drought conditions vary widely: "Since 2000, the total U.S. land area affected by drought of at least moderate intensity has varied from as little as 7% (August 3, 2010) to as much as 46% (September 10, 2002)." Both short-term and long-term droughts directly impact agricultural production and water levels in groundwater, streams, rivers and reservoirs.
In 2010, less than 6% of Texas was experiencing a drought, but in 2011 over 80% of the state was struggling with extreme drought; by 2012 conditions had eased in the eastern half of the state. "Compounding the effects of abnormally low precipitation, the [2011] June-August average temperature in Texas was approximately 2.5 degrees Fahrenheit greater than any previous Texas summer since 1895 and 5 degrees Fahrenheit greater than the long-term average."
The impact of the 2007-2009 California drought varied by location. While the drought was declared over in March 2011, lower-than-average precipitation in the winter of 2011-12 threatened the state's long-term recovery. California drought policy continues to be complicated by longstanding water management issues.
Drought conditions in the Upper Colorado River Basin have been aggravated by escalating water demands on the multi-use waterway that serves the entire state. Early snow runoff in the spring of 2012 due to higher temperatures resulted in less inflow into reservoirs in late spring and early summer.
"Some studies suggest that the American West may be transitioning to a more arid climate, possibly resulting from the buildup of greenhouse gases in the atmosphere, raising concerns that the region may become more prone to extreme drought than it was in the 20th century."
While scientists increasingly link atmospheric variability to the surface temperature of the Pacific Ocean, droughts remain the product of multiple — and globally interconnected — variables.
Since 1998 Congress has passed two bills and one integrated information system designed to streamline drought identification and response time and coordinate the relief efforts of a patchwork federal response system. The authors suggest that "in coming years, Congress may review how federal agencies such as the U.S. Army Corps of Engineers and the Bureau of Reclamation respond to droughts. Congress may also assess other federal programs or choose to reassess the National Drought Policy Commission's recommendations."
Related research: A 2007 study published in Science, "Model Projections of an Imminent Transition to a More Arid Climate in Southwestern North America," notes that "there is a broad consensus among climate models that this region will dry in the 21st century and that the transition to a more arid climate should already be under way. If these models are correct, the levels of aridity of the recent multiyear drought or the Dust Bowl and the 1950s droughts will become the new climatology of the American Southwest within a time frame of years to decades."
Additionally, a 2007 study published in Earth-Science Reviews, "North American Drought: Reconstructions, Causes, and Consequences," brings historical perspective to the issue: "Severe drought is the greatest recurring natural disaster to strike North America. A remarkable network of centuries-long annual tree-ring chronologies has now allowed for the reconstruction of past drought over North America covering the past 1000 or more years in most regions. These reconstructions reveal the occurrence of past 'megadroughts' of unprecedented severity and duration, ones that have never been experienced by modern societies in North America."
For a sense of the wider policy implications related to these issues, also see research on how such temperatures can have impacts on vulnerable populations, particularly the elderly, and can drive more intense wildfires.
Keywords: municipal, global warming, greenhouse gases, water, climate change

We welcome feedback. Please contact us here.
Citation: Folger, Peter; et al. "Drought in the United States: Causes and Issues for Congress," Congressional Research Service Report, April 2013.