Hospital incident reporting systems do not capture most patient harm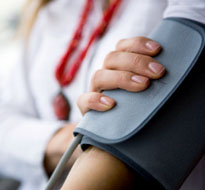 By Margaret Weigel
To comply with Medicare's accreditation process, hospitals must track incidents of patients' adverse reactions to medicines, complications from infections or surgical procedures, or episodes of injurious care. In a 2010 report, "Adverse Events in Hospitals: National Incidence Among Medicare Beneficiaries," the Office of Inspector General of the Department of Health and Human Services (DHHS) estimated that more than 25% of Medicare beneficiaries experienced at least one incident of adverse care during a recent hospital stay.
A 2012 follow-up report from the DHHS Inspector General, "Hospital Incident Reporting Systems Do Not Capture Most Patient Harm" (PDF), sampled 189 of the 195 hospitals implicated in the 2010 study on incident reporting practices and Medicare patients. The report's findings are based on hospital surveys, reporting paperwork and interviews with hospital administrators, and hospital accreditors. Unreported cases were identified by a panel of independent investigators combing through hospital records. Among all the hospitals studied, 40 reporting incidents involving patient harm were officially recorded; 28 were formally investigated; and five led to hospital policy changes.
Key study findings include:
Hospital staff formally reported only an estimated 14% of harmful incidents during the study period; that means an estimated 86% of incidents involving hospitalized Medicare beneficiaries that should have triggered formal reporting did not. Of the 40 events reported, nursing staff initiated 31 and assorted hospital staff initiated the remaining 9. Although some hospitals allow patients and the families of patients to report incidents of harm, no reports came from these sources during the study period.
Whether an event was reported or not varied widely according to episode type. Examples of better-reported incidents included falls (100%), allergic reactions (50%) and miscellaneous patient care events (40%); only 9% of cases of excessive bleeding and 11% of events that resulted in permanent disability or death were reported.
Hospital administrators reported that they strongly encourage staff to report incidents of patient harm; however, they conceded that "staff may often be confused about what constitutes harm and is, therefore, reportable." Of the 86% of unreported incidents, 62% were dismissed by staff for a variety of reasons, including: they did not perceive an error; they thought the outcome was expected; or they believed such incidents occurred frequently and did not justify reporting.
About 25% of unreported events could be placed in commonly reported categories, such as problems removing a catheter. "It is difficult to determine why staff did not report these events, but administrators suspected both limited staff time and misperceptions that other staff would report the event."
The study concludes with recommendations to help increase incident reporting by hospitals: "Hospital administrators reported that the most common reason hospital staff do not report patient harm is that they do not perceive the harm as a reportable event. As such, hospital efforts to improve patient safety may be limited by focusing on only a small subset of events that get more attention because they are more often reported by staff."
Last updated: January 11, 2012
We welcome feedback. Please contact us here.