Federal student loans: patterns in tuition, enrollment and federal Stafford loan borrowing up to the 2007-08 loan limit increase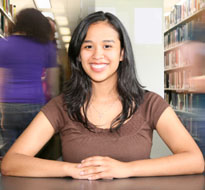 By Margaret Weigel
January 27, 2012
College tuition costs, which have been steadily rising over the past few decades, may put higher education out of reach for many aspiring students. To provide more financial resources for these students, Congress has raised the ceiling on the amount qualified undergraduates could borrow from the federal Stafford Loan program.
A 2011 report from the U.S. Government Accountability Office, "Federal Student Loans: Patterns in Tuition, Enrollment and Federal Stafford Loan Borrowing Up to the 2007-08 Loan Limit Increase," investigated how changes to the federal Stafford Loan program affected college enrollment. Researchers used U.S. Department of Education data, augmented by interviews with administrators from seven representative schools, to track variables relating to college enrollment and financing from academic year (AY) 1999-2000 to AY 2009-2010.
Key study findings include:
"After the change to the Stafford loan limits beginning in AY 2007-08, the price and the numbers of undergraduate students enrolling in the nation's institutions of higher education increased at a rate generally consistent with prior years. This pattern was consistent across most institutional sectors."
The Stafford Loan program disbursed approximately $24 billion in AY 1999-2000, $31 billion in AY 2003-2004, $36 billion in AY 2007-2008 and $56 billion in AY 2009-2010. Researchers suggested that these recent increases were driven by more student demand and less state support, private loan and grant opportunities.
The number of students borrowing the maximum Stafford loan amount they qualified for declined between AY 2003-2004 and AY 2007-2008. "Borrowing by second-year students declined … sharply, ranging from a 12-point percentage drop for unsubsidized loans to a 21-point percentage drop for subsidized loans. In contrast, the proportions of third, fourth, and fifth-year borrowers who took out the maximum amounts generally showed little or no change."
First- and second-year students comprise about 60% of all Stafford Loan borrowers. The typical maximum borrower in AY 2007-2008 was white, attended a public four-year school full-time and still dependent financially on his parents or guardians.
As of AY 2009-2010, 40% attended public two-year institutions at an average annual cost of $2,762, 36% attended public four-year institutions ($6,459/year), 15% attended non-profit four-year institutions ($24,746/year) and 9% attended for-profit two- and four-year institutions ($14,130/year).
Total college enrollment has increased approximately 30% since AY 1999-2000, from 12.5 million students to 17.5 million students. "In the 3 academic years after the increase to the loan limit that took effect beginning in AY 2007-08, enrollment rose by about 2 million students (a 12 percent increase)."
The report also contains data on private loans taken by students. The total amount borrowed from private financial institutions rose from roughly $3 billion in 1999-2000 to $18 billion in 2007-2000, according to College Board data cited. However, because of the subsequent Great Recession, the tightening of credit, and more stringent lending practices, these sources became more difficult to access. "As these private loans declined, there was a significant increase in the total dollar amount of unsubsidized loans issued to students between AY 2007-08 and AY 2009-10."
Tags: higher education, student loans

We welcome feedback. Please contact us here.