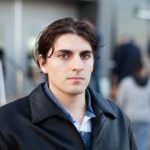 Global land and water grabbing
Last updated: January 23, 2013
2013 study from the Polytechnic University of Milan and the University of Virginia on international land and water purchases by nations and corporations.
Last updated: December 5, 2012
2010 policy paper in Science exploring the consequences of policies relating to the export of ivory from African countries.
China's life satisfaction, 1990-2010
Last updated: November 29, 2012
2012 study in the Proceedings of the National Academy of Sciences on declining life satisfaction and discontent over time in China.