Citizen participation in municipal budgeting: Origins, practices, impact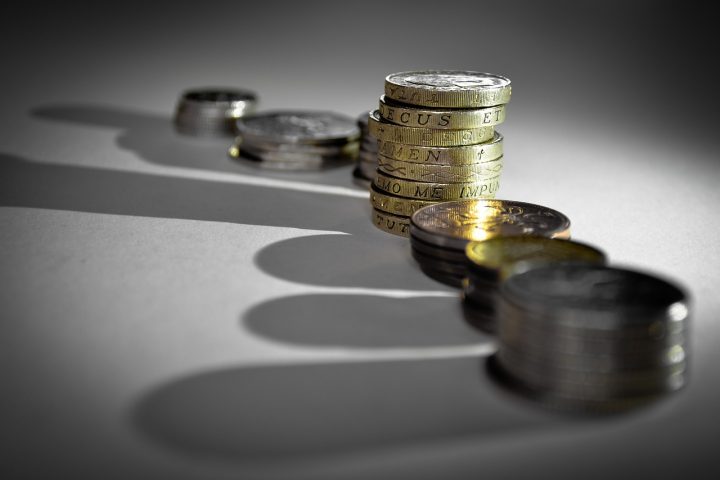 By Leighton Walter Kille
Citizen participation in governance is generally limited to the ballot box in the United States: If you don't like what the last year's crop of politicians is up to, throw them out of office next year. Residents almost never have a say on budget decisions beyond holding protests at press conferences or picketing city hall. Appointed community boards are found in New York and other municipalities, but their roles are strictly advisory. Still, more participation can lead to greater perceptions of procedural fairness and support for government, some research has shown.
For residents of other countries, more options exist. A practice known as "participatory budgeting" (PB) allows citizens to determine how some government funds are used. As detailed in a 2010 study by political scientist Yves Sintomer of the University of Paris and others, "Learning from the South: Participatory Budgeting Worldwide," it was first developed in Porto Alegre, Brazil, in the late 1980s. Residents took part in local and citywide assemblies to help establish spending priorities for a select portion of the city's spending budget. Larger issues such as taxation, debt service and pensions were specifically excluded. (A 2003 study from the Inter-American Development Bank and Harvard University goes deep into the specifics of the Brazilian experience.)
Since this beginning, participatory budgeting has spread to hundreds of other cities around the world, Sintomer and his team state: "There are between 511 and 920 participatory budgets in Latin America: more than the half of the participatory budgets in the world, where we can count between 795 and 1,469 experiences." The range of numbers is an indication of how widely definition of participatory budgeting varies. Interest in the United States has been growing, with a number of New York council districts using the technique, as well as Chicago and Vallejo, California.
A 2013 paper in the International Journal of Urban and Regional Research, "The Struggle for a Voice: Tensions between Associations and Citizens in Participatory Budgeting," notes that "the heterogeneous nature of the existing experiments calls into question even the possibility of defining [participatory budgeting]." Similarly, in a 2012 issue of the Journal of Public Deliberation dedicated to the issue, the authors note that "there is no standardized set of 'best practices' that governments are adopting, but there are a broader set of principles that are adapted by local governments to meet local circumstances." Writing in the issue, Brian Wampler of Boise State University, states that there are four main principles: active citizen participation; increased citizen authority; improved governmental transparency; and reallocation of resources to improve social justice.
A 2013 study in the American Review of Public Administration, "Citizen Input in the Budget Process: When Does It Matter Most?" examines the impact of public participation on organizational effectiveness. The researchers, Hai (David) Guo and Milena I. Neshkova of Florida International University, used survey data from state departments of transportation to examine the effectiveness of citizen input at four different stages of the budgeting process: information sharing, budget discussion, budget decision and program assessment.
The findings of the study include:
Citizen participation is positively correlated with higher organizational performance. "In general if a state DOT adopts more citizen input strategies in the budget process, it achieves better outcomes. In other words, other things held equal, more citizen participation in the budget process is associated with fewer poor-quality roads and less fatalities on state highways."
In terms of road condition, citizen participation makes a difference at all but the budget discussion stage.
Overall, citizen input matters most at the information-sharing and program-assessment stages. Consequently, "public managers should seek public input at these stages not only because it is normatively desirable but also for the very practical reasons of achieving better performance. When conveyed at the information-sharing stage, citizens' preferences can be taken into account by decision makers and incorporated into the budget priorities."
Beyond these findings, the researchers note that "an engaged citizenry has the potential to solve a range of problems related to widespread distrust in government and to generate some important benefits for the participants in the process, such as educating them about the intricacies of policies and increasing the understanding on where both citizens and administrators stand on issues."
A related 2013 study in the American Review of Public Administration, "Communicative Capacity: The Added Value of Public Encounters for Participatory Democracy," explores some of the problems that have occurred with greater citizen participation in governance and why it may not achieve participants' hopes. "A key question in this respect is whether failures and problems are because of or despite public professionals and citizens coming together," writes the author, Koen P.R. Bartels of Bangor University in the United Kingdom. He finds that what is most important in obtaining improved outcomes from participative democracy is public professionals' communicative capacity, which he defines as their "ability to recognize and break through dominant communicative patterns by adapting the nature, tone, and conditions of conversations to the situation at hand."
Keywords: citizen participation, budget process, participatory budget, government performance project, GPP, local reporting, @leightonwalter, @journoresource

Last updated: October 31, 2013
We welcome feedback. Please contact us here.
Citation: Guo, Hai (David); Neshkova, Milena I. "Citizen Input in the Budget Process: When Does It Matter Most?" American Review of Public Administration Vol. 43, No. 3, 331-346. doi: 10.1177/0275074012443588.