Analysis of the Information Behaviors, Goals and Intentions of Frequent Internet Users
Tags: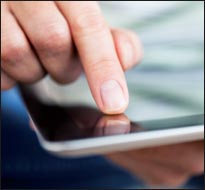 Research Findings
The Internet offers a near-infinite variety of activities: reading the news; learning a new skill; finding a job; buying a widget; playing games; making friends. But what online activities do we engage in most, and why?
A 2012 study from the University of Maryland, the University of Michigan and Duke University published in First Monday, "An Analysis of the Information Behaviors, Goals and Intentions of Frequent Internet Users: Findings From Online Activity Diaries," investigates what individuals are doing online and the motivations behind their choices. Researchers asked 417 Michigan residents to keep detailed diaries of their online activities five times a day for three consecutive days between April and June 2009; they also completed background questionnaires. All participants were over 17 years old, had Internet access at home and at work or school, used the Internet recently for non-email purposes and spent a minimum of one hour online daily.
Key study findings include:
There were gender and age gaps in terms of people's confidence in their own abilities to perform online activities and seek information. Male and younger respondents were more confident in their ability to conduct a wide variety of online activities, while women expressed slightly more confidence in their ability to make online purchases.
Overall, "younger users tended to engage in a greater breadth of online activities and … they tended to be 'Entertainment Users,' while older users tended to be 'Instrumental Users,' using the Internet more for information-related purposes and for e-commerce."
Users' stated goals in going online varied widely across age groups. Some 34% of those ages 25 to 34 said one of their goals was to connect with people, in contrast to just 2.8% of those ages 65 and above. Overall, the percentage of those seeking connection "decreased steadily with increasing respondent age."
Content creation — such as producing a Web page or blog post — was by far the least popular online activity. All age groups reported low rates of content creation, ranging from 0.5% to 1.1%.
Nearly 38% of all study participants spent between 11 and 30 minutes on a given task; 21% of respondents spent more than an hour. The most time was spent on entertainment or helping others (approximately 41 to 50 minutes), followed by self-expression (31 to 40 minutes), connecting with others (21 to 30 minutes) and making plans (21 to 30 minutes).
Respondents were generally confident in their ability to navigate the Web, find information and buy products online, but were less sure about rating products, sharing documents and using social-networking sites. In these areas, "not surprisingly, younger people rated their abilities the highest."
The authors conclude that their findings "seem to reflect the fact that there is a significant transition taking place in terms of the types of online activities in which Internet users are engaging and their reasons for engaging in these activities." In particular, many respondents "reported spending considerable amounts of time conducting more participatory types of activities and reported relatively high levels of interest and satisfaction in regard to these activities."
Tags: youth, elderly, technology
Teaching Notes
Media analysis
Read the issue-related TechCrunch blog post "The Emergence of the Content Creation Class."
What key insights from the study and the blog should reporters be aware of as they cover issues relating to the digital world?
Study analysis
Read the full First Monday study "Analysis of the Information Behaviors, Goals and Intentions of Frequent Internet Users: Findings From Online Activity Diaries."
What are the study's key technical term(s)? Which ones need to be put into language a lay audience can understand?
Do the study's authors put the research into context and show how they are advancing the state of knowledge about the subject? If so, what did the previous research indicate?
What is the study's research method? If there are statistical results, how did the scholars arrive at them?
Evaluate the study's limitations. (For example, are there weaknesses in the study's data or research design?
How could the findings be misreported or misinterpreted by a reporter? In other words, what are the difficulties in conveying the data accurately? Give an example of a faulty headline or story lead.
Newswriting and digital reporting assignments
Write a lead, headline or nut graph based on the study.
Spend 60 minutes exploring the issue by accessing sources of information other than the study. Write a lead (or headline or nut graph) based on the study but informed by the new information. Does the new information significantly change what one would write based on the study alone?
Compose two Twitter messages of 140 characters or fewer accurately conveying the study's findings to a general audience. Make sure to use appropriate hashtags.
Choose several key quotations from the study and show how they would be set up and used in a brief blog post.
Map out the structure for a 60-second video segment about the study. What combination of study findings and visual aids could be used?
Find pictures and graphics that might run with a story about the study. If appropriate, also find two related videos to embed in an online posting. Be sure to evaluate the credibility and appropriateness of any materials you would aggregate and repurpose.
Class discussion questions
What is the study's most important finding?
Would members of the public intuitively understand the study's findings? If not, what would be the most effective way to relate them?
What sorts of expert sources would you interview to report the study in context?
Could the study be "localized" and shown to have community implications?
How might the study be explained through the stories of representative individuals? What kinds of people might a reporter feature to make such a story about the study come alive?
What sorts of stories might be generated out of secondary information or ideas discussed in the study?